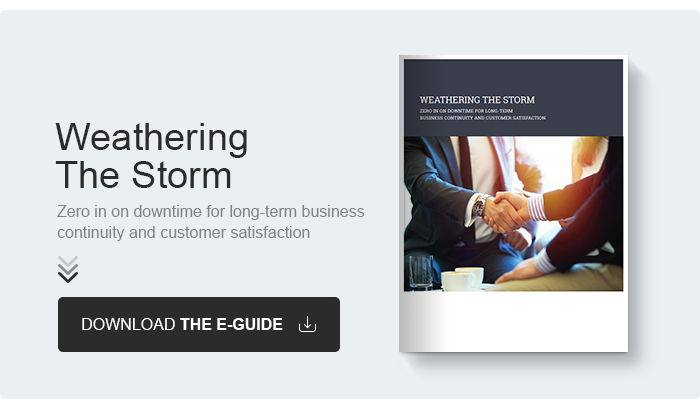 Time is money
Smart business owners and managers recognize that today's kind of downtime isn't an IT issue – it is most assuredly a BUSINESS issue. A downed network means:
Idle employees
Lost productivity
Disgruntled customers
Lost revenue
In this e-guide, learn how to proactively manage risks before downtime, and its losses, deliver a catastrophic blow.
Reduce productivity & customer risks now.