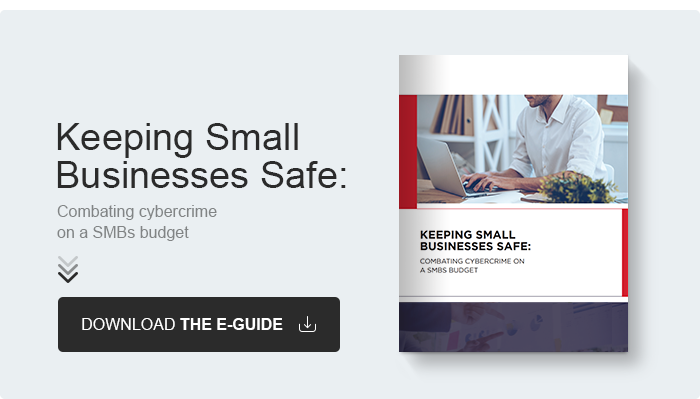 Is your data low-hanging fruit for lazy cybercriminals?
Research has shown that nearly a third of all malware attacks in recent history targeted small-to medium-sized businesses (SMB) with fewer than 250 employees.
Since then, the number of small-to medium-sized businesses attacked has only grown.
The worst misconception any SMB can have is that they are too small to be noticed by cybercriminals. Even businesses with less than a dozen employees have become a growing target.
Learn four simple steps to enhanced security in this e-guide. Don't wait for a security breach to start focusing on your security!