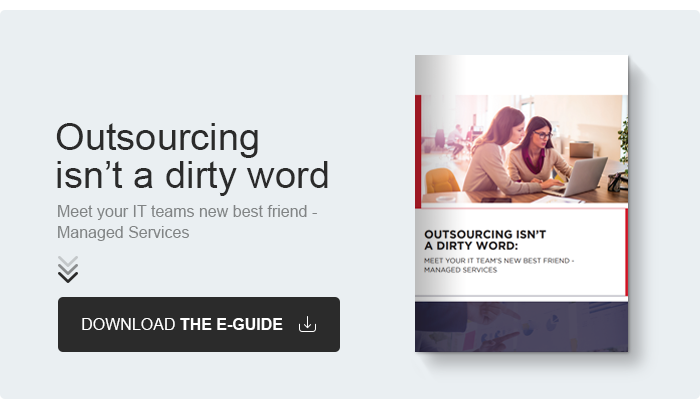 3 Reasons Small Businesses Need Managed Services
It's simple: Here's why small businesses need manage services
Lower Costs: Self-managing an IT infrastructure is too expensive for most SMBs. MSPs offer an alternative at a lower predictable fixed cost.
Proactive Management: Issues are identified and fixed before they become disruptive.
Better Security: Up-to-date protections addressing latest malware attacks and security risks continuously keep you in front of the bad guys.
In this e-guide, learn how a collaborative hybrid approach of managed services, the cloud, and in-house support is helping SMBs achieve greater ROI.